Properly matching a skid steer bucket to your machine is critical for optimal performance. Selecting the wrong bucket can increase costs and accelerate wear. We discuss the most important things to consider to help purchase the right skid steer bucket for your machine.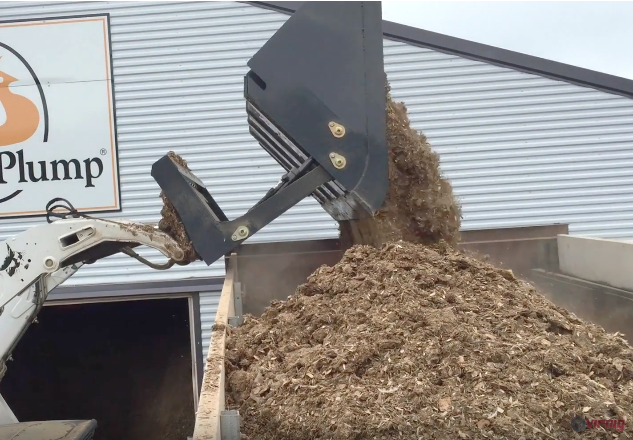 FIVE THINGS YOU NEED TO KNOW:
Skid Steer Tire or Track Width
Bucket Width
Bucket Capacity
Material Weight
Operating Capacity
If you already know these things, go to our calculator.
CHOOSING A BUCKET WIDTH
The first step is to decide what width you need. We recommend choosing a bucket that's wider than the tires or tracks of the machine. Choose a bucket too small and you'll have to make more trips, which results in higher operating costs. Keep in mind, heavier-duty buckets can weigh upwards of 1,000 pounds, leaving little room for material on smaller loaders.
Also, bigger isn't always better. The bucket should be big enough for what you need to do but not too big that the loader is being overloaded or tipping. How do you know if it's being overloaded? This requires you to know the bucket capacity.
BUCKET CAPACITY EXPLAINED
Bucket capacity is the maximum volume a bucket can hold and it's measure in cubic feet. You need to know it because it will help determine the material weight in your bucket.
There are two types of capacities you'll need to know, struck capacity and heaped capacity. Struck is the volume the bucket holds when filled level with the top of the bucket. Heaped is the volume the bucket holds when it's filled slightly above the top of the bucket. Use heaped capacity if you want to stay on the safe side.
KNOW YOUR MATERIAL WEIGHT
You need to ask yourself, "what material do I plan on lifting and moving most often?" It's important because you don't want to overload your machine. Since different materials have differing densities, material weight is measured in cubic feet. You can find material densities here.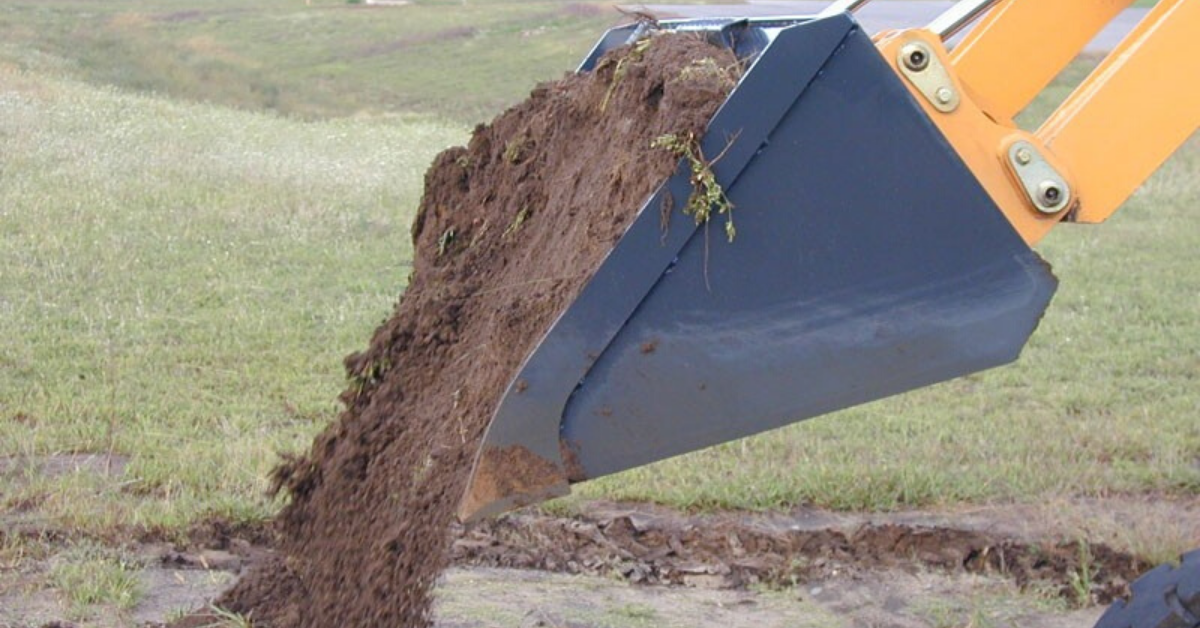 SKID STEER OPERATING CAPACITY
Operating capacity is the total weight the loader can safely operate. The higher the operating capacity the more material the machine can lift. This is important to know not just for operating with skid steer buckets, but any attachment.
Depending on the loader, the capacity can range anywhere from 800 to over 4,000 pounds. View skid steer operating capacities here.
SKID STEER BUCKET CALCULATOR
The calculator requires these four things - material, bucket capacity, bucket weight and skid steer operating capacity.
Consider a Bobcat® S185 hauling wet sand with a 72" V50 Dirt Bucket (575 lbs). The loader's operating capacity is 1,850 lbs. If heaped, the machine would be overloaded by 801 lbs, which isn't a good match. The operator needs to be sure the weight of the wet sand combined with the weight of the bucket won't exceed the loader's operating capacity.
Material Density Source
CHOOSING A SKID STEER BUCKET
Each skid steer bucket offers its own unique set of qualities. Know what they are to have a better feel for which will work best for your operation. To learn more about about skid steer bucket attachments, get your copy of The Ultimate Guide to Skid Steer Bucket Attachments below.