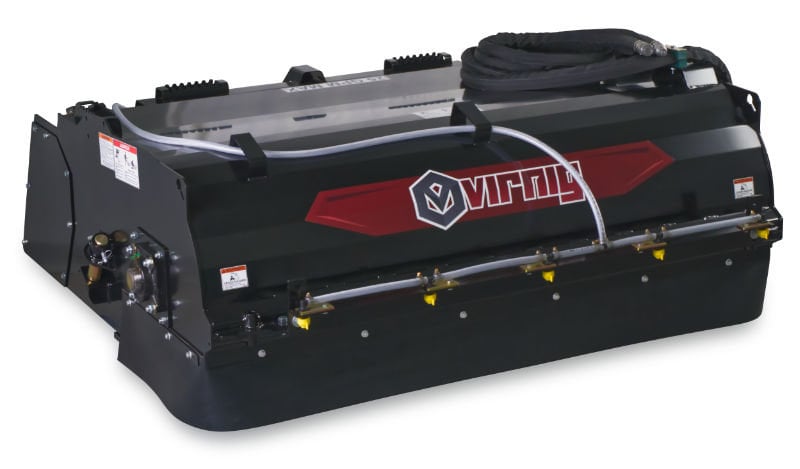 Say goodbye to low visibility. We're adding to our lineup of skid steer broom attachments with this patent-pending skid steer broom, featuring an internal water tank with industry-leading capacity to control dust without compromise.
Low-Profile Skid Steer Broom Boosts Visibility
With a protected 55-gallon tank located in the rear of the bucket, this pick-up broom provides 35 minutes of continuous run time to get your job done.
Worried that a hidden tank means running out of water without warning? Have no fear. Our translucent tank with capacity indicators makes it easy to view the water level while sitting in the cab. And our guarded, adjustable valve regulates water pressure to the nozzles.
This broom is available in two sizes: 72" and 84".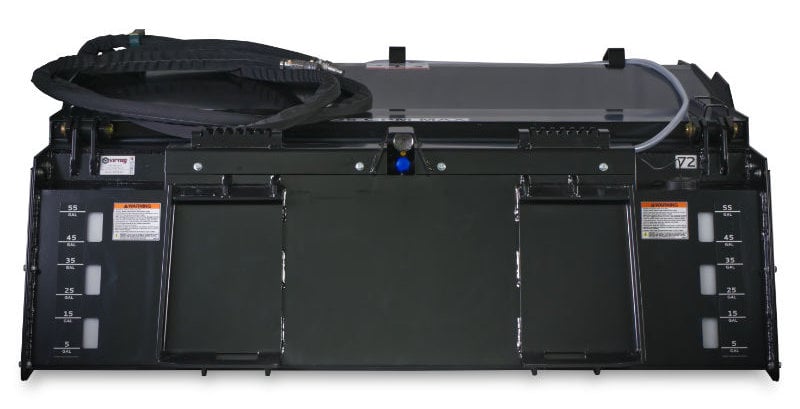 better performance, less bulk
Our Internal Water Tank Broom has all the same features as our Pick-Up Broom, including:
A recessed and guarded direct drive motor
HD bucket with wear bars
A bolt-on edge
Oversized 2" bearing
Poly/wire bristles
Pin adjustment system
An optional gutter brush is available to increase cleaning width by 12" and allow sweeping next to curbs. The brush can be stored in a secure, upright position when not in use.
Contact your local Virnig dealer to get pricing information and learn more about this first-of-its-kind pick-up broom.
For Virnig's suggested retail price, please request a quote from us.
Not sure what you need in a new skid steer broom? Explore the different kinds of brooms, and find out what to look for in a quality attachment, in our handy skid steer broom guide.