William (Bill) Grundy will join Virnig Manufacturing, Inc. in the continued growth of their attachment business in the eastern region of the United States and will assist in the management of Virnig's key accounts.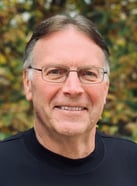 Prior to joining Virnig Manufacturing, Grundy worked with Applied Machinery and Sales since 2019 as a Territory Sales Manager. There, he built relationships with dealers and assisted in dealer development, sales, parts and service. Grundy's previous experience also includes key roles as vice president and various other sales roles in the compact and forward reach equipment business spanning 17+ years.
"We are excited to announce the addition of William (Bill) Grundy as our Eastern Region Sales Manager. Bill has an extensive background in the equipment business, leadership roles and we look forward to his contributions to the Virnig team." - Eric Burkhammer, Managing Director, Global Sales.
For more information on Virnig Manufacturing, Inc., visit www.virnigmfg.com