Welcome to the ultimate guide on Rotor & Tooth options for

Virnig's V70 Drum Mulcher

!
In this comprehensive article, we'll dive into every aspect of the rotors and teeth and why they make Virnig's Drum Mulcher a standout performer in the forestry industry. We explain the options available to you with key benefits, functionality and best practices associated with this high performing skid steer mulcher attachment.

For a printable PDF of Virnig's Rotor & Tooth Guide, please click here. (opens a new tab for viewing w/ option to download)
the SUPERIOR Power of QUADCO® Rotor DesignS
Within the frame of Virnig's V70 Drum Mulcher attachment lies a perfectly balanced rotor manufactured by Quadco®. The high-quality rotor design ensures smooth operation and optimal mulching results across various terrains and vegetation types when paired with the proper teeth.
The drum rotors have a diameter of 18" and feature a 1" thick steel wall. Rotor weight starts at 750lbs for a 60" smooth drum and tops out at 1,030lbs for a 72" bite control drum. High speed and weight (momentum) help the rotor overcome resistance and efficiently cut through dense vegetation resulting in increased productivity.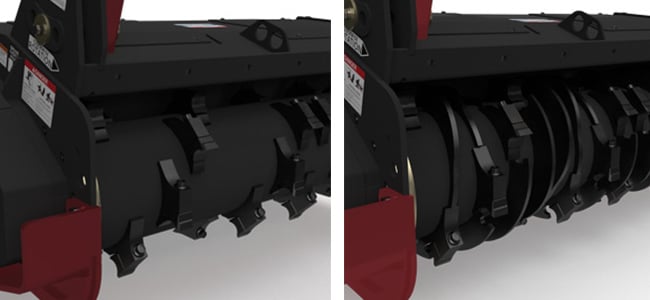 Configuration options for the rotor are either a smooth drum rotor (above left), or a bite control drum rotor (above right). We'll break down the key features next.



Key Features of Virnig's SMOOTH DRUM Rotor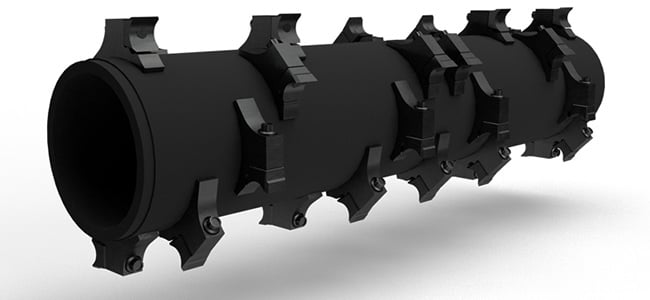 SOFTWOOD | ROCKY GROUND | EXPERIENCED USER
Higher Productivity in Smaller Diameter Wood and Softwood Trees - For trees 8" and smaller, the smooth drum rotor is a great choice. It quickly processes vegetation with max energy transfer and cut depth.

Ideal for Ground Contact & Rocky Environments - For applications with substantial ground contact or rocky terrain, the smooth drum rotor provides superior results. Examples include mixing mulch into the ground and grinding stumps below grade. For these uses, carbide teeth are highly recommended.

For Experienced Users

- The operator manages depth and feed rate while avoiding stalling.




Three Tooth Options

- Equip steel planer teeth for higher productivity, carbide planer for lower maintenance, carbide hammer for abrasive environments, or mix and match for ultimate wear resistance and performance.





Anti-Wrap Design - Help prevent wire and debris from tangling around the rotor shaft, minimizing downtime and maintenance.

Lower Cost - The smooth drum rotor is less expensive than the bite control.



Key Features of Virnig's Bite Control DRUM Rotor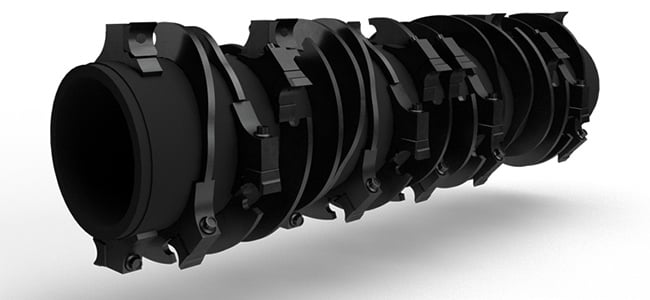 HARDWOOD | SOFT SOIL | NOVICE USER | SUPERIOR FINISH
Higher Productivity in Larger Diameter Wood and Hardwood - For trees up to 14", hardwoods, and stringy vegetation, the bite control drum rotor easily and efficiently chews through material.

Ideal for Above-Ground & Soft Soil Environments - The bite control drum rotor is best equipped for applications without ground contact, in soft soil.

For Novice Users - It's easier for beginner users to learn and operate as it's less likely to jam. By limiting the cut depth, you'll maintain a higher drum speed and ensure greater efficiency, preventing stalling and requiring less loader horsepower.


Superior Finish

- You'll achieve a finer and more consistent chip size with the bite control drum.




Tooth Options - Equip Quadco® drum with reversible steel planer teeth for

high productivity and

ground suction and

carbide planer for lower maintenance. Mix and match carbide and steel teeth for ultimate wear resistance and performance.





Anti-Wrap Design - Help prevent wire and debris from tangling around the rotor shaft, minimizing downtime and maintenance.

Greater Protection - The bite control drum rotor provides tooth and holder protection, with less shock load to bearings and the drive system.


Greater Resistance

- AR450 steel rings provide wear resistance.





Understanding the Versatility of Mulching Teeth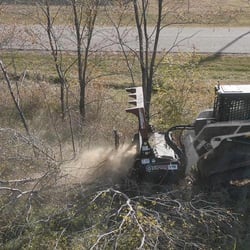 Virnig's Drum Mulcher offers three options for mulching teeth, each designed to tackle a variety of vegetation with ease. The teeth are precisely engineered by Quadco® for proven performance and durability. Teeth are essential in achieving desired mulching results, whether you're clearing underbrush, deadfall, vegetation, maintaining roadways, or mulching entire trees below ground level.
You can mix and match teeth based on environment and personal preference. Teeth can be installed anywhere on the drum as long as they're installed in pairs across from each other. First, we'll cover each tooth style and what they're best suited for, then we'll show common ways teeth are installed on the drum.



STEEL PLANER Teeth
SOFT SOIL | SUPERIOR FINISH | REVERSIBLE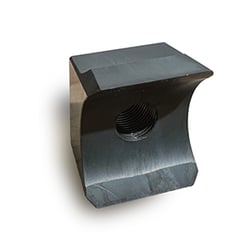 High productivity and superior finish in soft soil environments and above-ground applications without ground contact
Reversible with two razor-sharp edges which quickly slice through wood and provide ground suction
Sharpen daily to maintain performance
Draws less loader HP

Manufactured by Quadco®



CARBIDE PLANER Teeth
ROCKY GROUND | MANICURED FINISH | DURABLE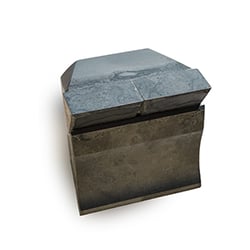 Sharp cutting angle for high productivity, and manicured finish in rocky environments with minimal ground contact
Curved body profile for efficient material flow
No sharpening required
Abrasion wear resistance in rocky & sandy environments

Manufactured by Quadco®
CARBIDE HAMMER Teeth
ROCKY GROUND | ROUGHER FINISH | DURABLE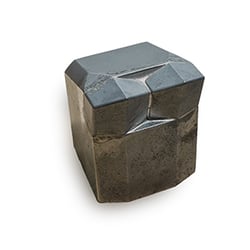 Most durable tooth for significant soil engagement in rocky and abrasive environments
Pulverizes vegetation and produces larger, stringier mulch with the least amount of ground suction
No sharpening required
Ideal for mixing mulch into the soil

Manufactured by Quadco®



MULCHING TEETH COMPARISON CHART
TOOTH
STEEL
PLANER
CARBIDE
PLANER
CARBIDE
HAMMER
MAINTENANCE
High
Low
Low
PRODUCTIVITY
Best
High
Low
FINISH
Best
Good
Rougher
WEAR RESISTANCE
Low
High
Best
ENVIRONMENT
Soft Soil
Sandy & Rocky
Sandy & Rocky
COMMON TOOTH INSTALLATION LOCATIONS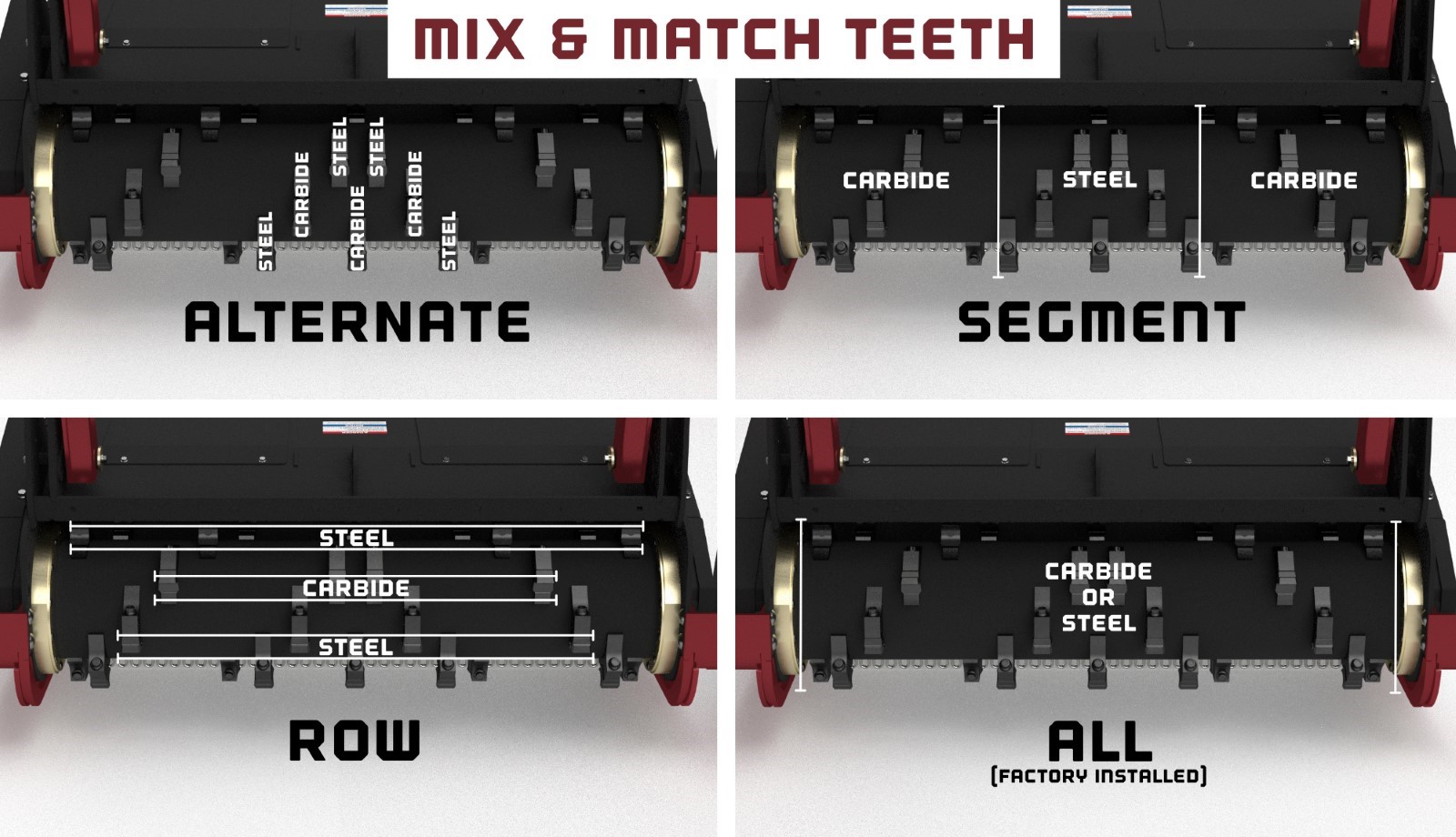 Mulching Techniques
To fully harness the potential of Virnig's Drum Mulcher and achieve unparalleled results, here are some best practices and techniques to consider:
1. CONTROLLING CHIP SIZE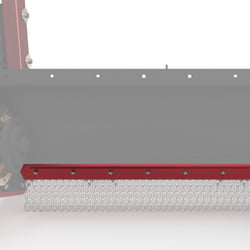 Virnig's Drum Mulcher is equipped with an adjustable bottom bite plate to control material discharge size. The bite plate is bolted to the inside bottom of the mulcher's frame and can be adjusted between 3/8" and 1-15/16" from the drum. The smallest chip size is achieved by adjusting the plate as close to the drum teeth as the slots will allow (3/8" gap from tooth to bite plate). A wider gap generally increases finished particle size. The steel plate is made from AR400 steel and is reversible for double the wear life.
2. Mulching Speed
Maintain a consistent mulching speed to ensure even and thorough coverage. Both excessive speed and extremely slow operation could cause unnecessary stress on the machine and the attachment. Virnig's Drum Mulcher sets new benchmarks with the ability to rapidly reach maximum speed, and with quick spinup and recovery times you'll have a high productivity on the jobsite.
3. Maintenance and Cleaning
Regularly inspect and clean the drum mulcher after each use. Remove any debris or vegetation residue to prevent corrosion and ensure smooth functioning of the equipment. If using steel planer teeth, sharpen them daily to maintain performance.
Conclusion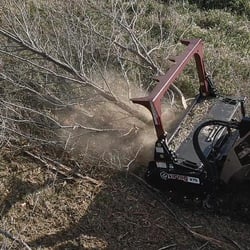 Virnig's Drum Mulcher sets a new industry standard for mulching efficiency and performance. Whether you're an old pro in the forestry industry or just getting started, this mulching machine's capabilities will undoubtedly enhance your tree and vegetation management tasks.
Why settle for less when you can achieve exceptional mulching results with Virnig's Drum Mulcher? Make the smart choice and invest in a top-tier mulching solution that will exceed your expectations.