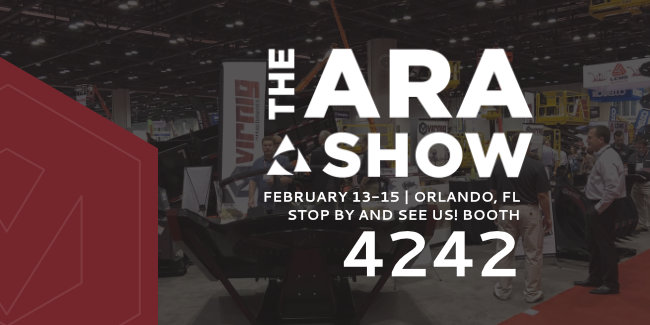 The world's largest equipment and event rental trade show is coming up! From February 11-15, 2023, the American Rental Association (ARA) will be hosting The ARA Show 2023 at the Orange County Convention Center in Orlando, Florida. More than 650 exhibitors will be in attendance, and Virnig Manufacturing is delighted to be one of them!
We are excited to take part for many reasons. First, we're going to showcase proven performing attachments and unveil two brand new attachments we can't wait to get on the market. We also anticipate great networking opportunities with peers, partners, and potential customers. And finally, we're looking forward to the events and educational sessions presented by industry experts, and to learning more about how rental opportunities impact businesses.
VIRNIG HIGHLIGHTS 12 ATTACHMENTS, INCLUDING (DRUMROLL PLEASE) 2 NEW RELEASES!
We're so excited to travel to Orlando to showcase some of our best-performing attachments. We hope you'll come say hello to booth #4242. You'll have a chance to meet our team and talk one-on-one with our talented and knowledgeable salespeople. We will be offering a SHOW-ONLY EXCLUSIVE SPECIAL, on-site instant quotes for any of our 100+ attachments, and a sweet Virnig swag giveaway.
The attachments that will be on-site and on display are:
NEW ATTACHMENT!

NEW ATTACHMENT!
We chose these specific attachments because of their ability to thrive in a rental environment, and because of their popularity in general in our industry. Virnig staff will be available to help answer any questions you may have about key features and differentiators that separate Virnig from our competitors.
From a distance, attachments may appear to be similar in function and form. Up close, and on the jobsite, is where the little details that define Virnig come into play. The ARA Show 2023 is a great opportunity to experience the quality and innovation of our attachments in person. And by interacting with our team, you'll know what we mean when we talk about the genuine, family-owned, friendly culture that embodies "The Virnig Difference."
NEW ATTACHMENTS!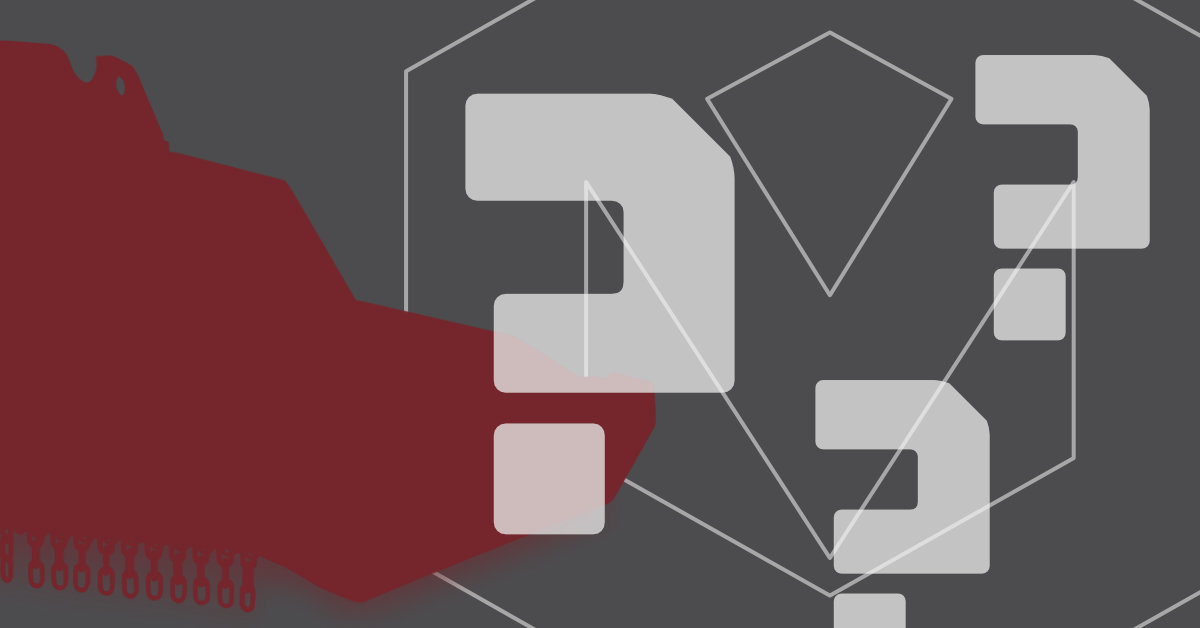 As most know, one of the best places to hype up a new release is a trade show. We have been in the final stages of development and testing for years with our new attachments, making sure they are tried and proven before their release. Both attachments went through rigorous stress tests, from structural analysis software to extensive field testing. Now, they're ready to join a long line of attachments designed to perform and built to last. If you're at the ARA Show 2023 you'll be one of the first to see them unleashed!
We can't wait for The ARA Show 2023 and hope to see you there - Booth #4242!
SHOWROOM HOURS
Monday, February 13th - 9:30 - 5:00
Tuesday, February 14th - 9:00 - 5:00
Wednesday, February 15th - 9:00 - 1:00
EQUIPMENT RENTAL EVENTS & EDUCATION
Saturday and Sunday are reserved for educational events, networking opportunities, and informational panels. The showroom floor for all exhibitors will be open starting Monday morning at 9:30, and will close Wednesday afternoon at 1:00.
There will be a "Future of Equipment Rental" one-day event dedicated to networking, keynote speakers, and panels of experts. At 10:00am on Saturday, Dale Asplund of United Rentals is co-host of a keynote session on changing markets and jobsites, and how to improve both the rental business and user experience. There are many more speakers and panels scheduled throughout the day, so if you have an interest in how rental equipment can improve your business be sure to check this page out.
Pro Tip: Here's a blog post we wrote about why dealerships should incorporate rentals into their fleet!
Sunday is dedicated to education on a variety of topics, presented by professionals and industry experts. There's something for everyone here: https://www.arashow.org/Education
Another reason to attend is the event schedule: https://www.arashow.org/Events. There are a number of events scheduled throughout the duration of The ARA Show, just note that most require an additional purchased ticket to enter.
LET'S CONNECT
We created an event page on Facebook, so click here to let us know if you're coming and to join in the conversation!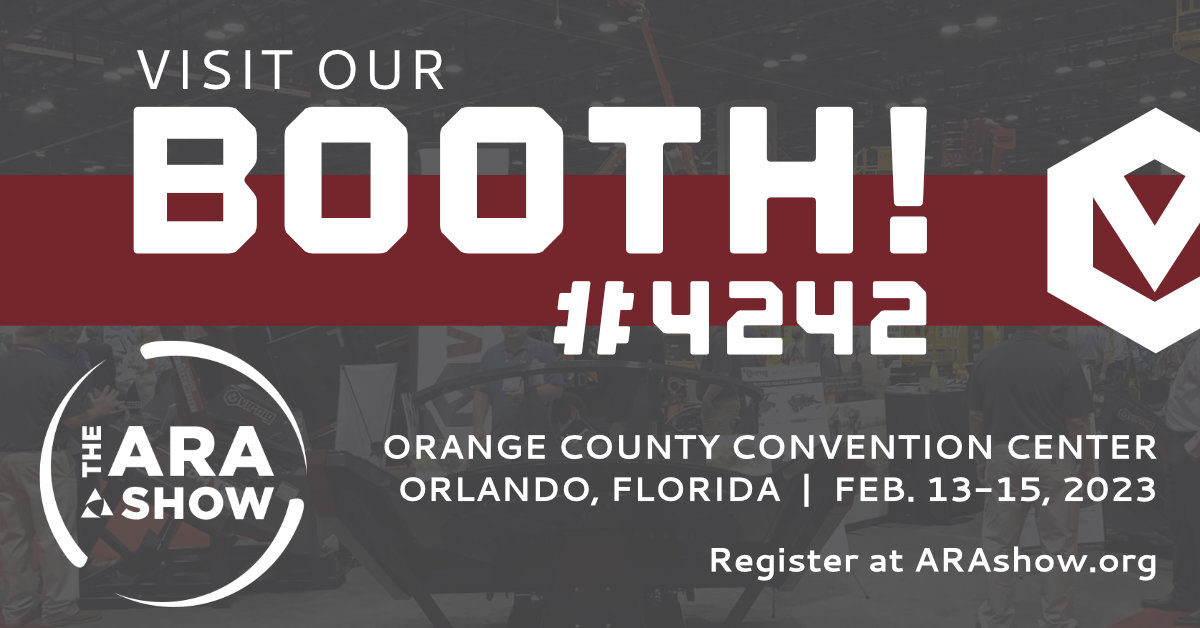 Hungry for more information about incorporating rentals into your fleet?
7 Reasons Why Virnig Attachments Belong In Your Rental Fleet
How Virnig Supports Your Dealership Goals And Sales
5 Reasons Dealerships Should Rent Out Skid Steer Attachments