When it comes to choosing skid steer attachments, there are many things to consider. Most often, buyers start with what they'll be using the attachment for and how much they can afford. Then, they take that information, look up what their go-to brand has to offer and make a purchasing decision.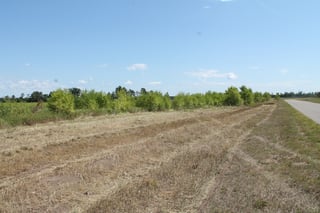 Brand loyalty can have a powerful influence over which equipment someone chooses. It can seem like a faster and better way to go about things, but is that really the case?
If you look at skid loader attachment brands first and then focus on things like performance and price, you might be discounting an attachment that's actually better suited to your application - but how would you know?
Consider Quality and Performance First
A skid steer attachment isn't just your run-of-the-mill purchase. It's an investment. You're looking at a single decision that's going to impact you for multiple years to come. Isn't that something worth spending a little upfront time on?
When buying a skid steer attachment, it's important to know whether the quality of the attachment is worth the investment and if it has the ability to get the job done.
Skid Steer Attachment Quality
If you take a moment to think about the current brand you go with, are there any things that bug you about the quality? Does it have a few cheap parts or components that are known to break down? Have you had more than one issue with motor failure? If you answered yes to any of these questions, consider putting quality as a higher priority than brand loyalty.
High-quality skid loader attachments are going to have a higher price. After all, just the resources and materials it requires to process high strength steel and create premium components drives up costs. But, the quality it brings to the final product is worth it.
Skid Steer Attachment Performance
Just about any piece of equipment should work great the first couple of times you use it, but how about a few weeks, months, even years down the road? When you're looking for a skid loader attachment that'll give you years of productivity, consider this:
Superior performance starts from the ground up - not just the materials that are used, but the design of the equipment. If you don't start there, anything a manufacturer does after isn't about performance, it's about appearance. And when you're looking at clearing a couple hundred acres of brush, I bet the name that's on the side of your brush cutter doesn't matter as much as what it can do and how fast it can do it.

Like I said earlier, going with a familiar brand might seem like the easy way to go about buying a new skid loader attachment. However, if brand loyalty means sacrificing quality and performance, it might be worth your time to take a step back and see what's out there.