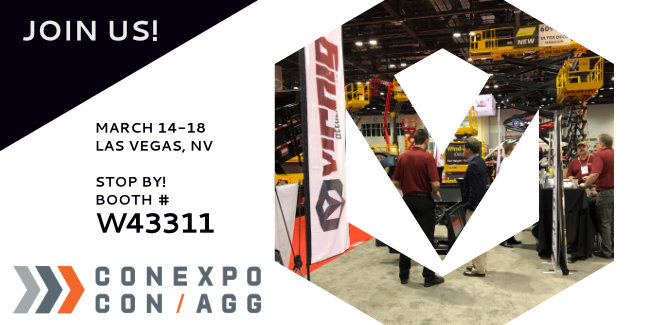 Trade show season is in FULL SWING! It seems like we just packed up our ARA booth, only to be swept into CONEXPO-CON/AGG 2023! From March 14-18, Las Vegas will be hosting the construction industry's largest exhibition, and Virnig Manufacturing can't wait to take part in it yet again.


What to expect from Virnig at CONEXPO-CON/AGG 2023
We are so excited to travel to Vegas to showcase some of our best-performing attachments. We hope you'll come say hello to Booth W43311! Meet our team, chat with our talented and knowledgeable staff, view our attachments up close and personal, and learn more about why Virnig Manufacturing is a leader in the attachment industry.
We will be offering a SHOW-ONLY EXCLUSIVE SPECIAL, as well as a Virnig swag pack giveaway. Anyone who visits our booth has a chance to win! We will also have on-site instant quotes available for any of our 100+ attachments.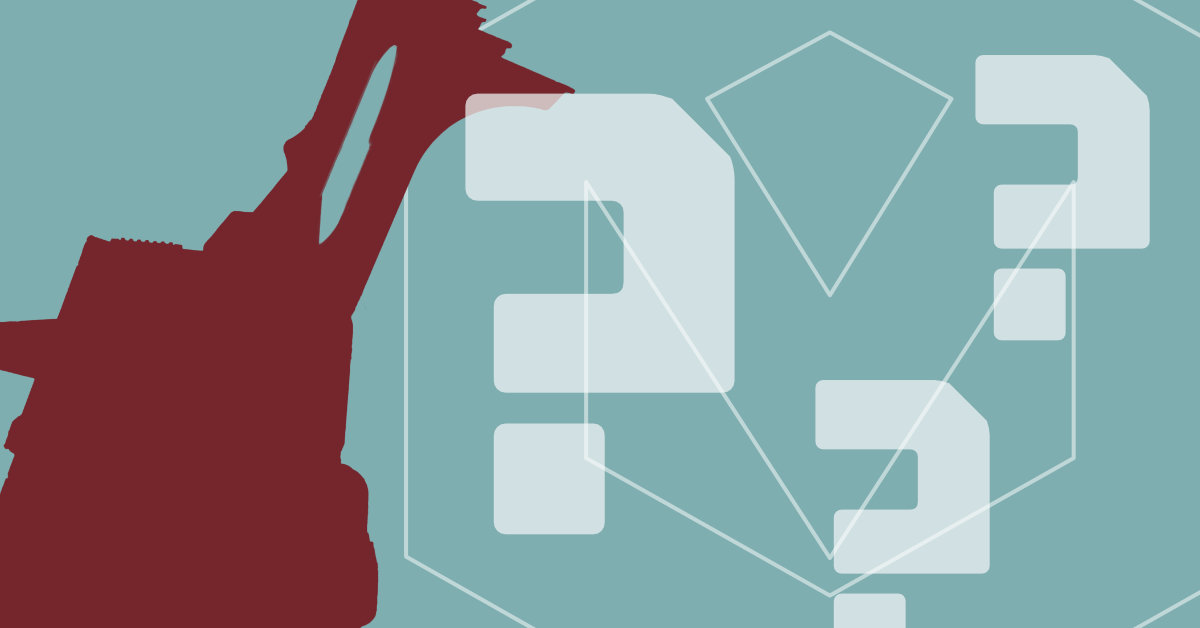 We'll be featuring skid steer, mini excavator, and mini skid steer attachments, as well as some exciting new releases! The attachments that will be on-site and on display are:
1. V70 Tree Disc Mulcher
2. SURPRISE! NEW Mystery Forestry Attachment
3. V60 Industrial Rotary Cutter
4. V60 Root Rake Grapple
5. V50 Skeleton Grapple
6. Trencher
7. Power Rake
8. Pick-Up Broom with Internal Water Tank
9. V20 Mini Skid Steer Skeleton Grapple
10. V20 Mini Skid Steer Root Rake Grapple
11. V20 Mini Skid Steer Open Front Cutter
12. V20 Mini Skid Steer Closed Front Cutter
13. V20 Mini Skid Steer Angle Broom
14. V20 Mini Skid Steer Power Rake
15. NEW! X30 Mini Excavator Brush Cutter
16. SURPRISE! NEW Mystery Mini Skid Steer Attachment
Virnig staff will be available to help answer any questions you may have about key features and differentiators that separate Virnig from our competitors. And by interacting with our team, you'll know what we mean when we talk about the genuine, family-owned, friendly culture that embodies "The Virnig Difference."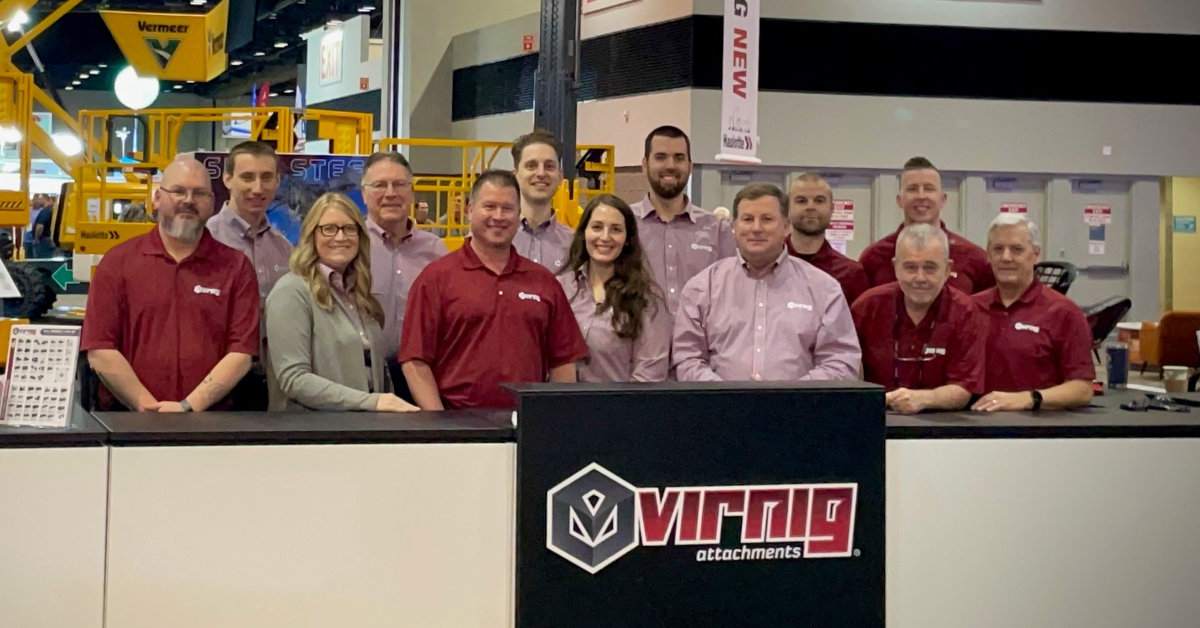 CONEXPO 2023 Showroom Hours
Tues-Fri 9:00am – 5:00pm
Saturday 9:00am – 3:00pm
The following are some FAQ's about CONEXPO with links to event pages and registration.

What is CONEXPO-CON/AGG?
CONEXPO-CON/AGG is a large, international trade show held every three years featuring the latest equipment, technologies, and products for the construction, aggregates, concrete, earthmoving, hauling, lifting, trucking, and asphalt industries. The aim is to help contractors, business owners, and end users stay ahead of the curve in their field.
The show also includes educational sessions and demonstrations of equipment on display. Attendees have the opportunity to select from over 175 sessions, categorized into tracks such as technology, health & safety, equipment, and management. The sessions are designed to provide attendees with relevant, cutting-edge information that can help them improve their operations, increase efficiency, and stay ahead of industry trends.
Why go to CONEXPO 2023?
1. PEOPLE!
CONEXPO-CON/AGG is a great opportunity for attendees to meet industry leaders and other professionals in the construction field. The show brings together a diverse group of people from different companies and backgrounds, and provides a platform for attendees to connect and network with industry professionals and to learn from the best in the business. Attendees can also build new relationships within the community and find new partners or vendors to work with.

2. HANDS-ON!
If you want to see the most innovative new options and ideas in the industry all in one place, CONEXPO is a must. Hands-on experience with the equipment and products on display can help you better understand how these innovations work and how they can be used in your own operations. Make more informed decisions about which products and technologies to adopt, and how they can be used to improve your own operations and increase efficiency. Additionally, you can see the equipment in action, which can help you better understand the features and capabilities of the equipment and how they can be used in real-world scenarios.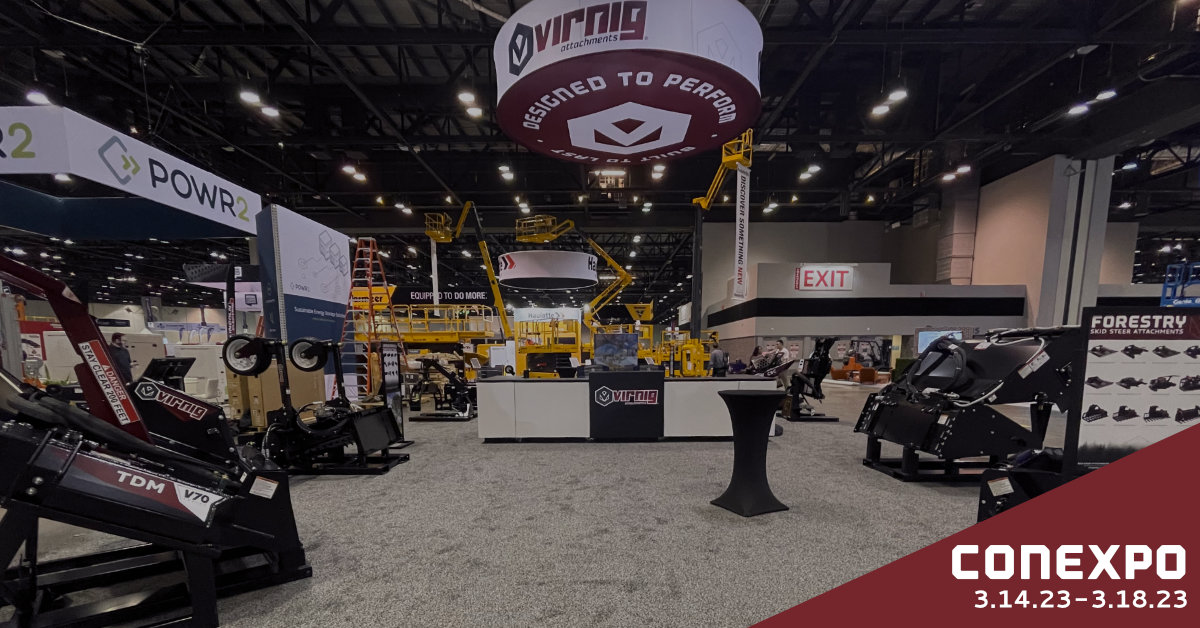 Where is CONEXPO 2023?
The location for CONEXPO-CON/AGG is Las Vegas, Nevada, at the Las Vegas Convention Center and nearby lots. 1800+ exhibitors will be spread across 2.7 million square feet indoors and outdoors. This iconic event will be the largest and most innovative show to date. See you there!
Thank you for your interest in CONEXPO-CON/AGG! We hope the information provided was helpful to you. CONEXPO-CON/AGG 2023 is an excellent opportunity to learn and grow both professionally and personally. Let us know if you're planning on attending and we'll see you there! Booth W43311!
To attend CONEXPO-CON/AGG
For pricing and registration, please visit: https://www.conexpoconagg.com/attend-the-show/registration-and-pricing
CONEXPO-CON/AGG
March 14-18
Las Vegas, Nevada - LVCC
Booth W43311