Load it, lift it, stack it, haul it with Virnig's Mini Skid Steer Pallet Forks!

Virnig's new Mini Skid Steer Pallet Forks are mini but MIGHTY, and built tough to hold up against rigorous wear and tear. With multiple tine lengths, mount options, and frames up to 42" wide, you're sure to find a premium mini fork that's durable enough to handle whatever it is you need to carry.
Make no mistake; the V20 Mini Skid Steer line still comes with the same high quality and rugged performance you've come to expect of a Virnig attachment. With all the details that went into the planning, design, manufacturing, testing, and release of the V20 mini skid steer attachments, we've written this post to help folks understand what truly distinguishes Virnig from the competition. Read on for more information about Mini Pallet Forks.
This is the fourth post in a series of articles about Virnig mini skid steer attachments. The others are :
Introducing our new line of mini skid steer attachments!
NEW! Introducing Virnig Mini Skid Steer Grapples (SERIES)
Mini Skid Steer Attachments for Construction & Landscaping (SERIES)
TABLE OF CONTENTS (click to skip to any section)
Mini Pallet Fork Overview
V20 Mini Skid Steer Rail & Wide Rail Pallet Forks
Mini Pallet Forks: Us vs. Them
Why Choose Virnig?
Mini Pallet Fork Overview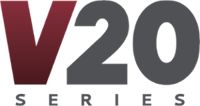 V20 Mini Skid Steer Pallet Forks are available as standard rail or wide rail. Choose your mini skid mount, either Toro®/Mini-Universal or Bobcat®. The mini wide rail also offers an ASV® mount option.
Attachment width is named carefully in our models so that the overall width does not exceed the number in the model name. For our mini forks, we also include capacity. For example, a CWPF3622 translates to Compact Wide Pallet Fork with a 36" width and 2200lb max capacity. If you need to squeeze your mini skid steer into a 3' doorway or narrow fence opening, you'll know by the model number if your attachment will fit too.
Get the job done faster and more efficiently with our innovative, industry-leading mini skid steer attachments. Boldly go where larger machines have not gone before (because they don't fit!) and trust that Virnig's mini attachments will help keep you productive.
V20 Mini Skid Steer Rail & Wide Rail Pallet Forks
The V20 Mini Skid Steer Rail and Wide Rail Pallet Forks are mini but mighty forks designed to allow excellent maneuverability in tight quarters. The V20 Mini Skid Steer Wide Rail Pallet Fork offers a wider rail for better stability in tight spaces.
With adjustable ITA Class II forged tines, a 3/16" brickguard, and ¾" beveled rail, these mini forks are built to last. All of Virnig's pallet fork frames are laser cut and precision welded to deliver premium performance.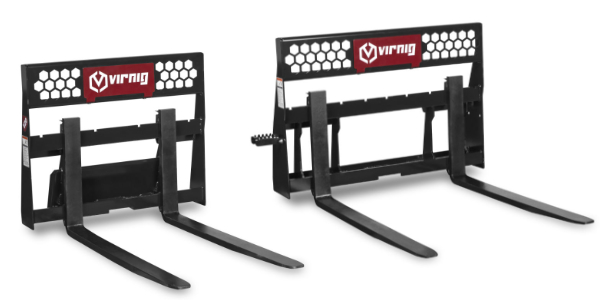 Mini Pallet Forks: Us vs. Them
The V20 Mini Pallet Forks have the strongest rail on the market. We use the same ¾" thick, beveled rail on our skid steer and compact tractor pallet fork attachments. The rail slots will not bend or warp like other weaker rails on the market, so you can adjust the tine spacing through many years of heavy use.
These mini pallet forks are engineered to be stronger, thicker, and higher quality than the competition. With 2,200lb tines, a taller, high visibility brickguard, heavy rail system, and proper welding/gusseting, the Virnig Mini Pallet Fork provides longevity and reliability. 




Why Choose Virnig?
What sets Virnig apart? If we haven't convinced you from the last section, we'll dive into who we are and what we stand for. We call this, "The Virnig Difference."
From top to bottom, Virnig Manufacturing is just different. Whether you're interested in the design & engineering aspect, our high quality materials and components, in-house manufacturing, extensive CAD and prototype testing, or our post-sale service, Virnig is unmatched in the industry.
Our people make the biggest difference. Our #1 formula for success is employee longevity. Some have been here over 25 years, and our combined experiences and talents have shaped Virnig Manufacturing into an industry leader.
How else does Virnig lead the industry? Our designs also make the difference. Over the past three decades, we've built a reputation for quality and innovation. We strive to manufacture the absolute best attachments for our customers. Our designs and innovative processes are as much about meeting the needs of our end users as they are about staying competitive in the attachment industry. Mini skid steers and mini track loaders come in a wide variety of sizes and configurations, and are still expanding rapidly. We need to be responsive and adaptive to keep up with them!
Materials make the difference. We only use materials and components that have a long record of quality and durability. We use these high quality materials and components in everything we manufacture. And by manufacturing everything in house, we're able to keep a close eye on every step of the process to ensure our attachments are up to our premium standards.

Finally, our processes make the difference. Modern manufacturing techniques include robotic welding, high-precision laser cutting, and eco-friendly powder coating. Quality and consistency are important to us, and these tools help us achieve remarkable results. They're a long term investment in our products, our process, and our people. Automation increases output, shortens lead time, and removes redundant tasks from skilled welders who would much rather spend their time on more complicated and fun projects.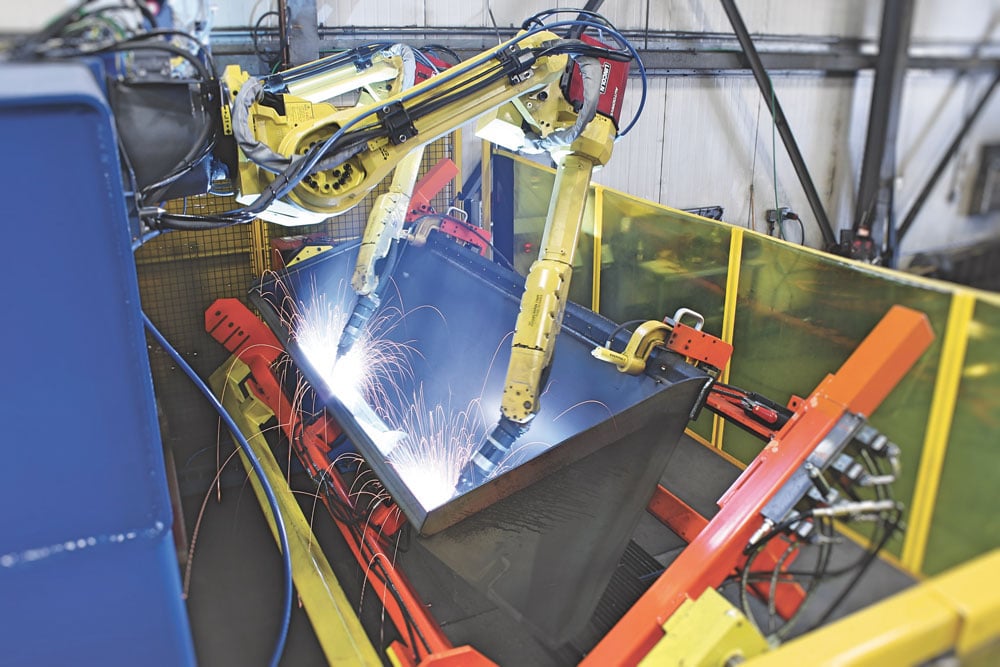 Ready for a Virnig Mini Skid Steer Pallet Fork?
If you know exactly what you'd like, click here to find your local Virnig dealership or click here to request a quote.

If you have any questions or aren't sure what mini attachments will be best for your jobsite, please email us or give us a call to speak with our dedicated and experienced customer service team. We'll help answer any questions you have, and can help connect you to your local dealer who stocks the mini attachment you're interested in.
Designed for the toughest applications, our premium mini attachments don't quit in the harshest environments. Less downtime means more work will be done in less time, allowing you a greater level of efficiency, reliability, and maneuverability.